Add a New Candidate or Contact
How to create a new person into Firefish
Creating new Candidates or Contacts
Choose People on the top menu, then New Person from the menu that appears:

You will be prompted to search for your person, to ensure you do not create a duplicate and any records which match your search will be shown in a table. If you still need to add the person, you can then select to add a new Candidate or Contact.
Alternatively, you can select Create Contact from the contact screen in a company record.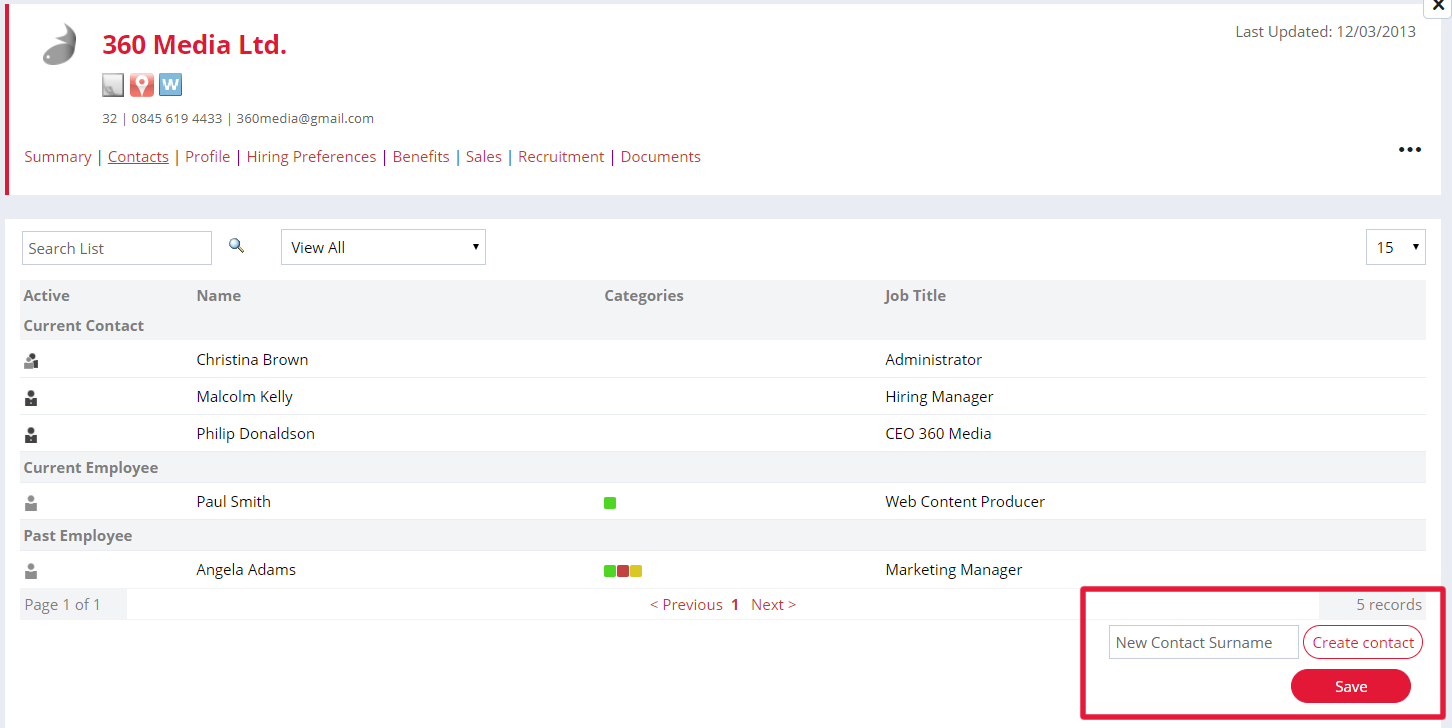 New Person screen
On the New Person screen the surname search helps you to avoid creating duplicates. Search by surname first to make sure the person does not exist already as a contact or candidate in your database. If there is a no match on the surname you can them simply select Create New Candidate or Create New Contact.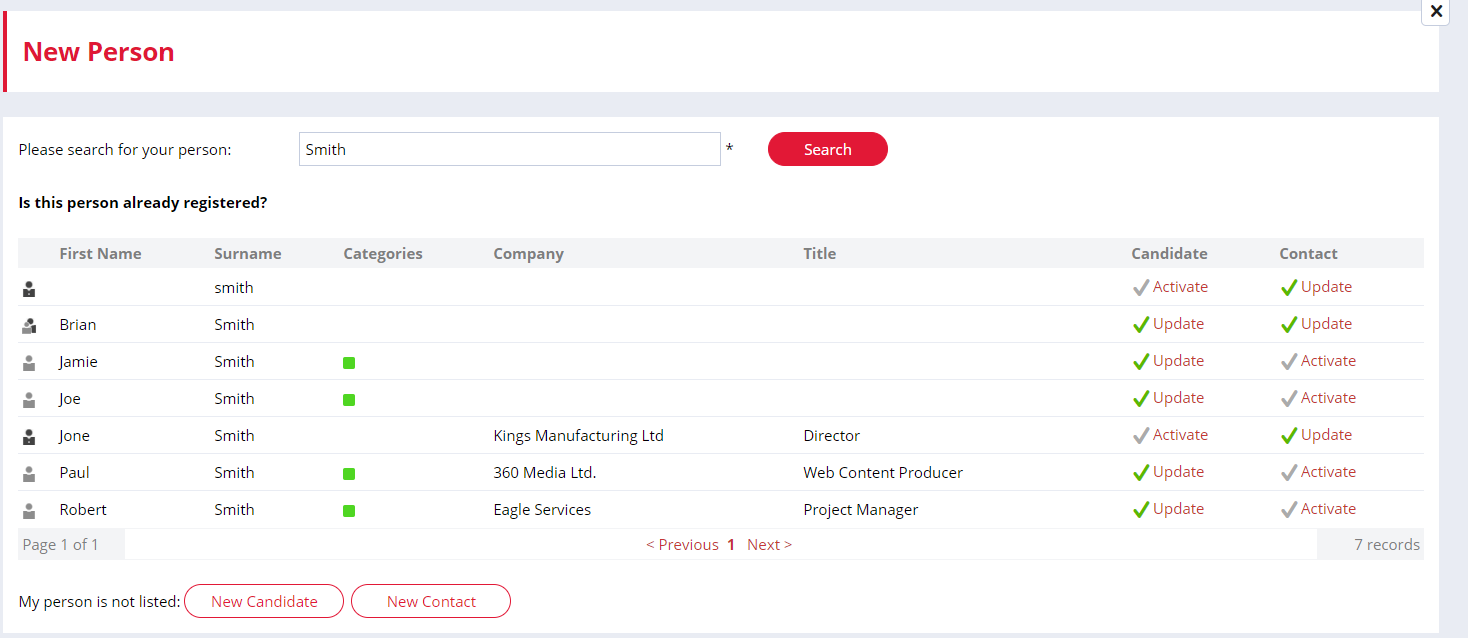 If there is a match on the surname and the person already exists, then press Activate or Update on the relevant column to activate them as a candidate or contact on an existing record or update the key personal information.
If the person has an archived candidate or contact record, you can also unarchive from this page;

If you have the Ownership field enabled for candidates and / or contacts, this will default to the user creating the record. If you don't have Ownership enabled but would like it, super users can email support to request this.