Create and Edit Your Website
Adding a Plugin Page to Your Website
Here's how to add a plugin page to your website.
To add a Firefish Plugin in the CMS, you'll first need to have it enabled.
Once enabled, you'll now be able to select the Plugin from the Page Type options when creating a new page.
Add in the Menu Text, URL and Header Text.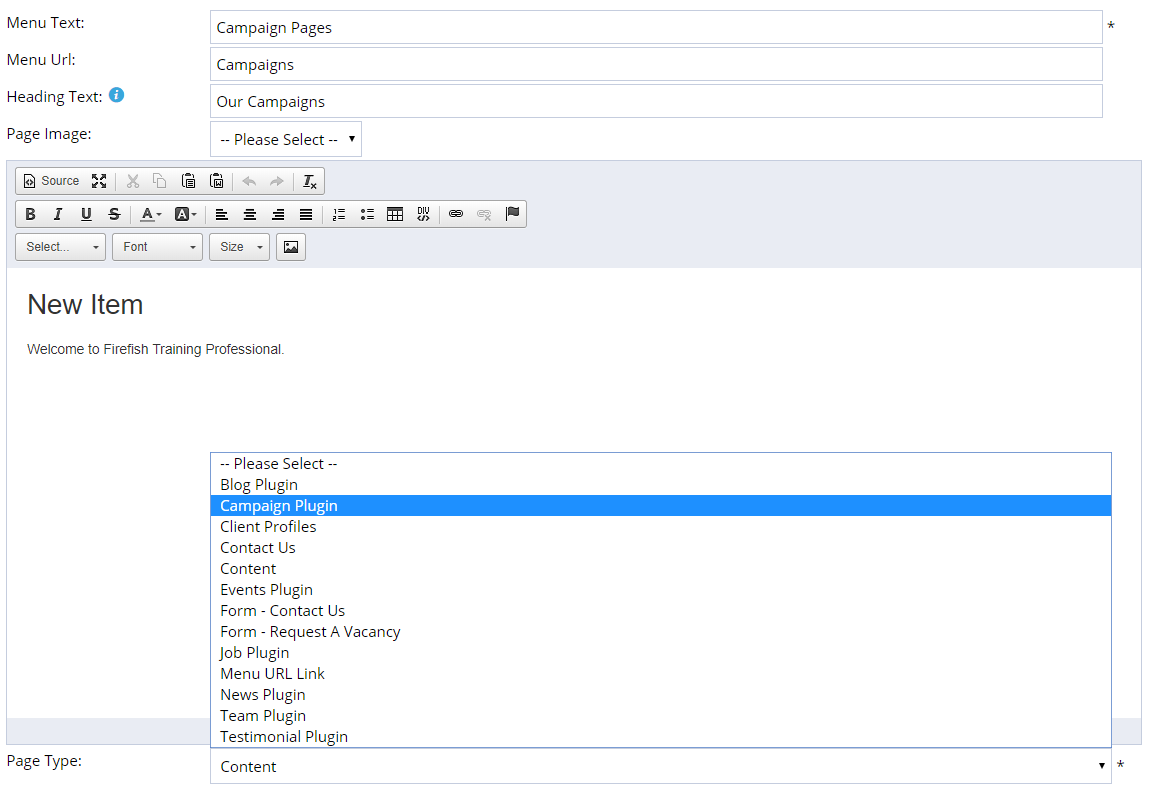 You can now add to the content area on your Plugin, however the majority of the content automatically pull across from the Plugin itself which you can access from the Website menu on Firefish.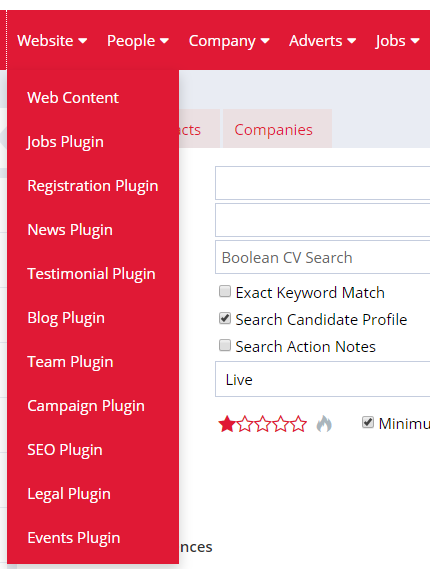 You can find out more about what Plugins are available and how to manage them here.