Create pages and manage the basics of your blended website
In this guide, you'll find details on how to create, edit and manage pages of your Blended Firefish Website.
You'll find everything you need to manage your blended website through the Content Management System (CMS).
To access the CMS, select Website > Web Content from the main menu.
As you've chosen a blended website, this means your main site is hosted by a third party (e.g. GoDaddy, Squarespace) rather than by Firefish.
However, you can still add menu links to your Firefish website so the menu looks the same as the one on your main site.
To add a menu URL Link, first create a new web page by clicking the green + symbol, within Web Content.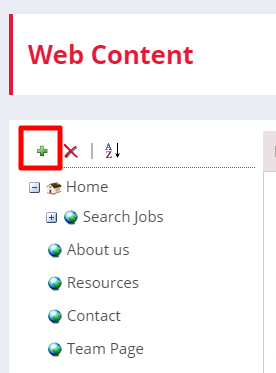 Then select Menu URL Link from the options within Page Type.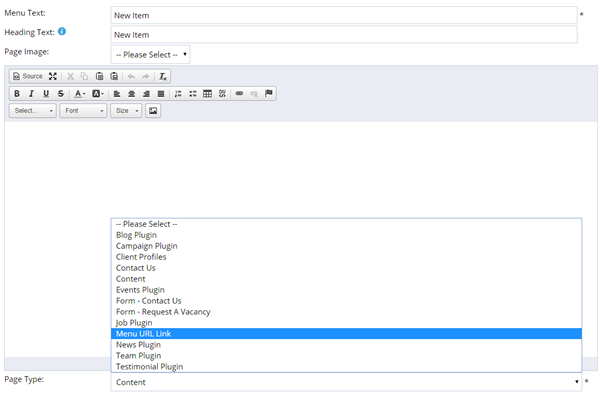 Selecting Menu URL Link means you won't need to add any content to the page - just the Menu Text and Page URL (the link that the page will display).

Make sure that the checkboxes for Is Live and Show on Main Menu are checked.
Your new menu item will now appear on your Website and link to your specified page.
SEO
You can also manage your Search Engine Optimization (SEO) for all new pages you create. Although most of your SEO strategy is going to be managed on your main site. However, you will have some content pages hosted on Firefish that you will want to add some SEO information to.
Check out our SEO guide to find out how giving your content pages titles, descriptions and keywords will make a huge difference to your website's search engine rankings.
Sorting web pages
Sorting your web pages can be done at any time. Click the A-Z button to sort the whole menu, or select a menu section to sort the secondary pages in that section.
You can also sort by right-clicking on an individual menu item.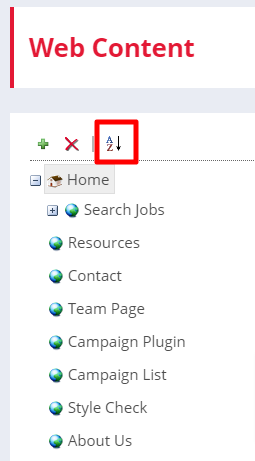 The web pages will then display as a list. Just drag and drop into the order you would like them to appear then Save.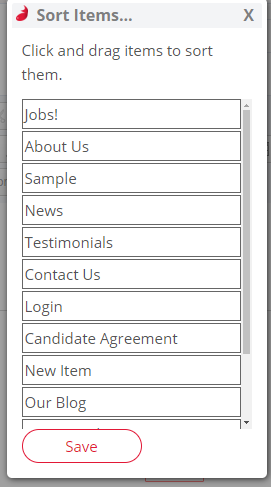 Deleting web pages
To delete a webpage, just select that page then press the red X at the top of the menu to delete it.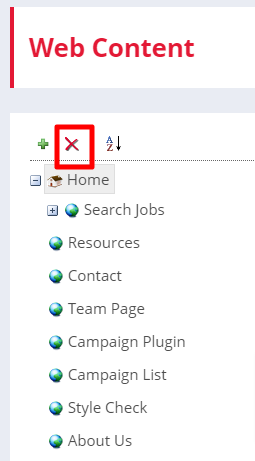 You'll be asked to confirm that you want to delete the page, and when you select OK it'll be removed.
Alternatively, you can right-click on the page and then click remove.
Adding a plugin page
To add a Firefish Plugin in the CMS, you'll first need to have it enabled.
Once enabled, you'll now be able to select the Plugin from the Page Type options when creating a new page.
Add in the Menu Text, URL and Header Text.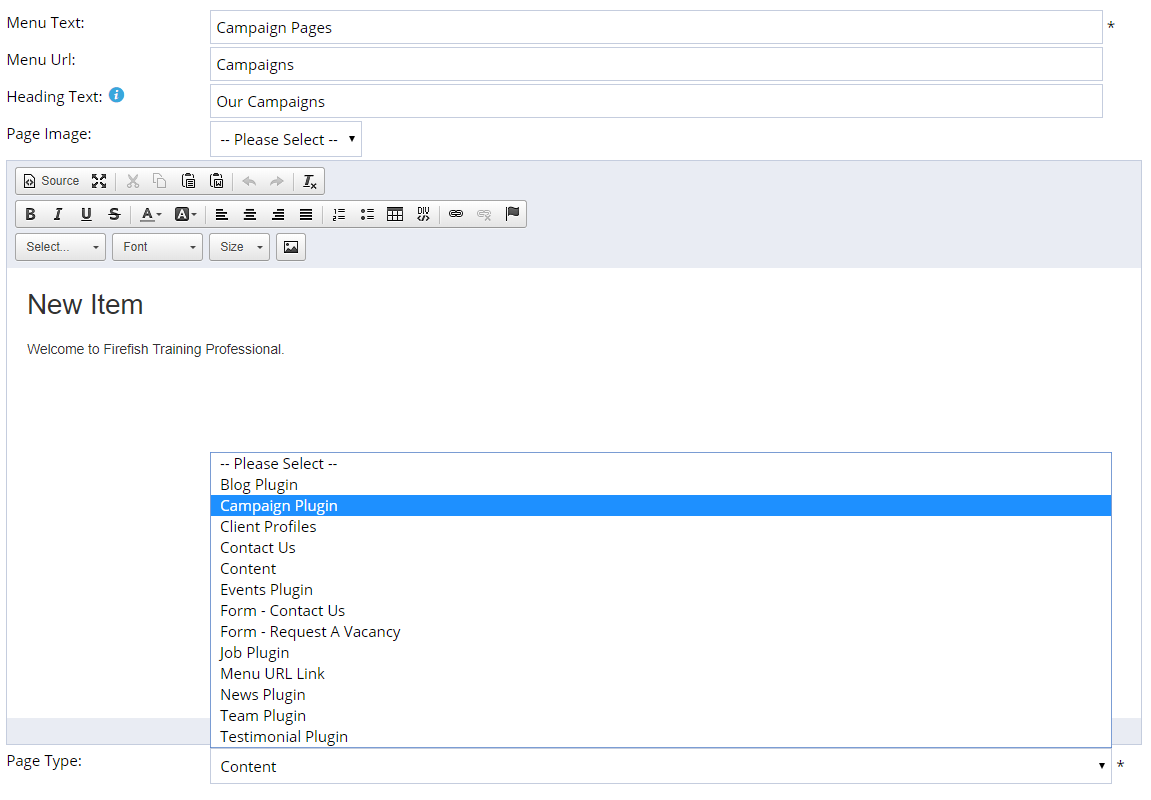 You can now add to the content area on your Plugin, however the majority of the content automatically pull across from the Plugin itself which you can access from the Website menu on Firefish