Using Quick Links on the Dashboard
Get an activity summary using Quick Links
To view your own and your team's activity summary in Firefish, go to the Quick Links on the main dashboard.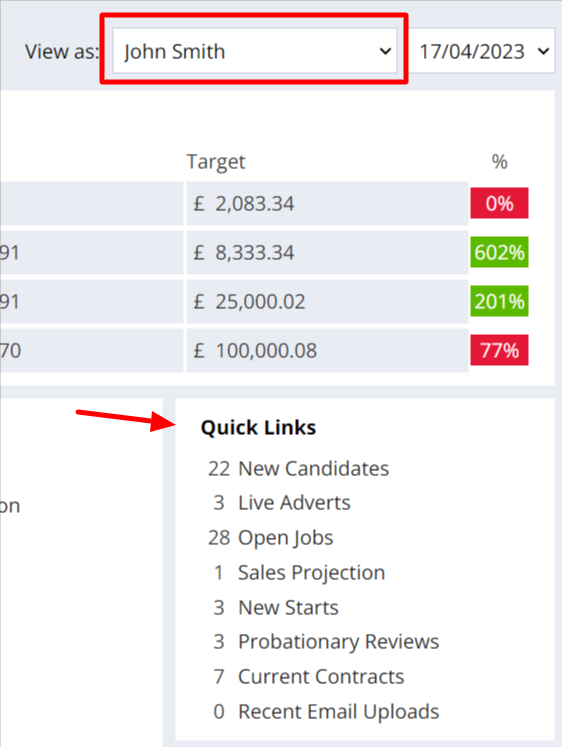 When you open a Quick Link, the screen will display your own activity by default, but you can select 'All Users' from the drop-down (or any other teams that you're part of for Professional and Enterprise users).
This will display the relevant users' activities to give you a full overview of the jobs, adverts or new starts, for example.
To filter your list, select the item you want to filter by, enter the relevant information, and hit enter or use the Search icon.

For New Candidates, filtering is slightly different. Select the item you want to filter by, enter the date and click the Search icon.

The quick links that relate to the Jobs and Adverts workflows auto-complete, e.g., a job will be automatically removed from the Open Jobs list once the job has been placed, or a candidate will be removed from the list when the candidate has been placed on a job.
New registrations and Recent Email Uploads are removed 14 days after the activity.